The DT logistic company
DT Logistic CZ, is specializesing on the transport of bulk materials. DT Logistic CZ relatively developed rapidly in the last more than fifteen years through the acquisition of special transport means for the transport of bulk materials and the growth of a team of experienced logistics experts, to form a strong organization. We can coordinate regional knowledge production and the needs of the structure of international trade and transport capacities.
We provide our customers with added value services, exceptional technical service, support and consultancy unique logistics solutions. With the experience, vision and technical strength we provide clients with fresh ideas and innovative logistics.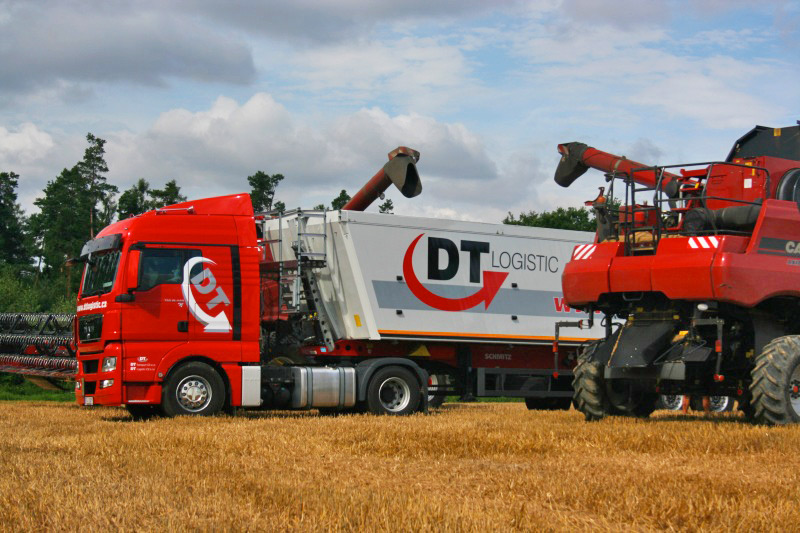 History of the company
The company DT Logistic CZ s.r.o. started its activity on 1.1.2004 as a successor organization of the firm Luděk Bárta, witch was active on the market from 1998. The main business subject of the firm is providing transport services in the field of domestic and international carriage of bulk materials.
In the course of time we have worked our way up to be one of the largest firms the branch active on the Czech market. Our advantage is our own powerful vehicle fleet and an experienced team of employees which is always able to provice our customers with the ideal solution to their demands.
Our vision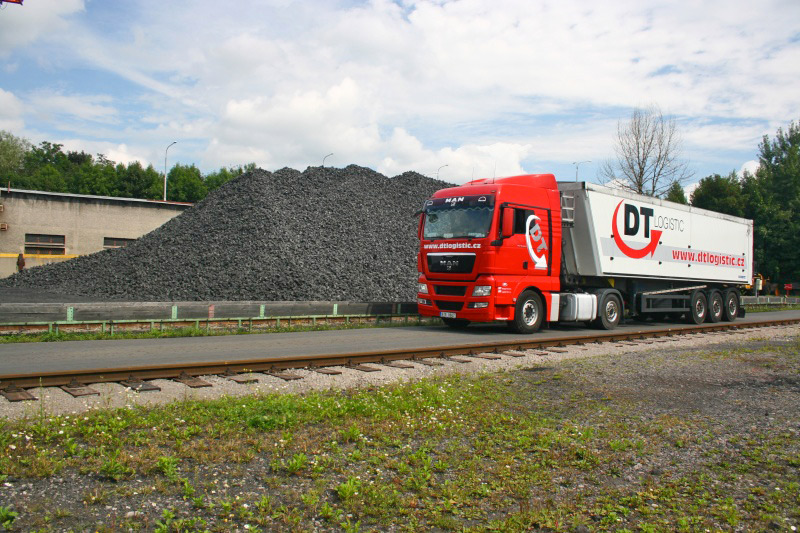 Our ability to achieve value for our customers is driven by our focused strategy and rigorous attention to operational efficiency. AT DT Logistic CZ we pride ourselves in fair partner/supplier relationship that are based on continuous productivity, reliability of services and cost reduction.
This is achieved through a range of bussiness excellence program and rigorous total cost of ownership management. We rely on the energy, innovation and commitment betwen us and our customers to achieve our objectives of common sustainable growth. Find out more about our required products !
Values
Long-term relationships with strong customers and suppliers, together with a gradual rise of the value of the company is an important of corporate strategy for sustainable development. The goal of DTL´s global activities, as well as regional powers to provide our customers with the best service,
quality and time management along with innovative ideas and logistical know-how in the transport of bulk materials. Throgh organic development, effective cooperation and special projects the company has managed to consolidate its market position and succeed in the logistics market.
Our responsibility
We are aware that the success of our company is associated with the success of the society, so we are trying through our actions to bring positive effects and effectively contribute to wider social responsibility. Environmental protection and sustainability for us means a sustainable, ecological responsibility toward people and nature. We are aware that we bring jobs to the region through our actions, which entails a commitment in the form of compliance with social standards and sustainable environment and investment not only in technical equipment but also in human capital.
Also, within our possibilities, we participate in certain cultural and sports projects, thus we would like to contribute to a higher standard of life in our region.
Quality management
Requirements and needs of our customers and local and national autorities are the benchmark for our quality managemen´t system.
ČSN EN ISO 9001:2009 in the process of preparing GMP+B.4 (Trade, Collection and Storage + Transshipment) www.gmpplus.org/en ADR
Safety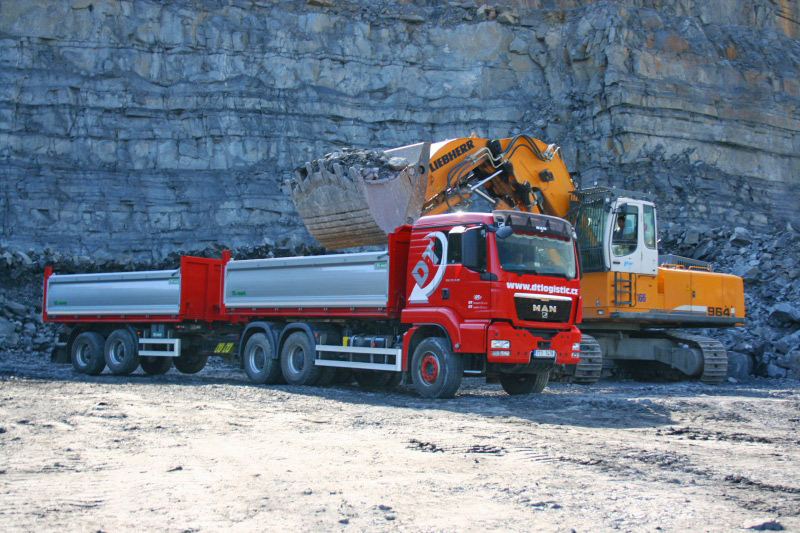 Safety is our daily bread. We adhere to it all aspects of our business. Not only legal requirements (act…about safety, road safety) are lifting us, we are thinking in the interest safety, anything we do is subjekt to security.
In connection with the safety, our program focuses on reducing the risks related to each activity in order to completely prevent accidents at work.
Environment
Protection of the environment that surrounds us, we are not indifferent.
Repair department
The company DT Logistic CZ has its own facilities for repair service, witch allows extra regular inspection of the technical condition of all vehicles fast professional intervention, if necessary, and cooperation with authorised services.
The own repare shop is the basis of safety nad good technical condition of the fleet, staff made based on thorough knowledge of the technical possibilities and limits of use dump vehicle driver training on driving mode, saving fuel, wear and tear, less emission intensity and increase the overall safety and ecology.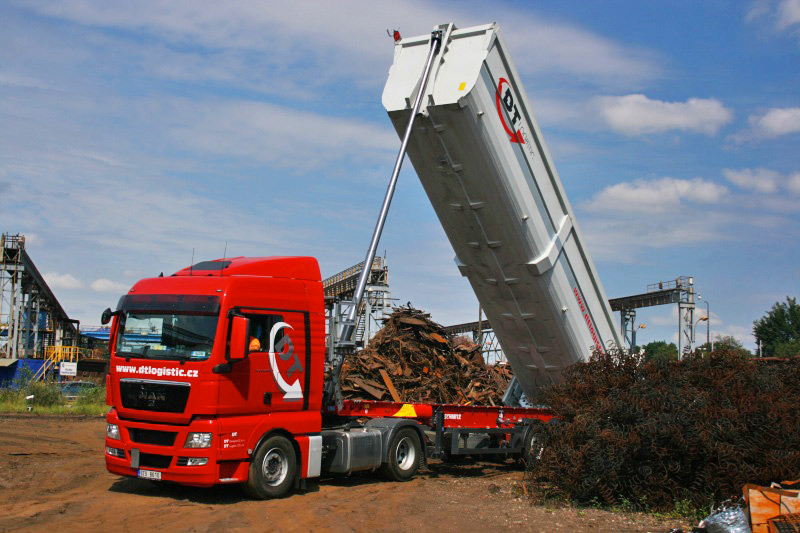 Solutions
Supply chain integrity - knowledge of customer needs and markets, the possibilities of cross-segment ranges enable the synergies in logistics and purchasing.
Company uses its own strategic know-how about the supply chain management across, the similarities are the basis for increasingly strong market position, innovative strength and the good position of the costs of DT Logistic CZ.
Careers
Currently we are looking for no addition to our team.